Exciting LIVE theatre filled with worthwhile experiences!
Common Core Specific Study Guides with pre and post lesson Extension Activities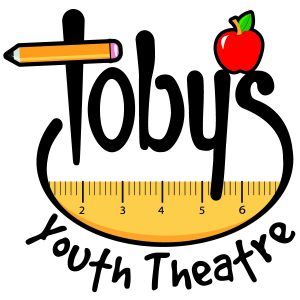 Toby's Youth Theatre series produced by TAP (Theatrical Arts Production) offers curricular connections, and artistic excellence all in one package. Our shows provide a common core specific study guide for each student with pre and post lessons plus extension activities.  For more information on TAP please visit our website at http://cctarts.org/


2018-2019 Youth Theatre Show Information

 2018-2019 Reservation Form (Fillable PDF)
The Diary of Anne Frank
The Diary of Anne Frank Dramatized by Frances Goodrich and Albert Hackett Based on the book Anne Frank: The Diary of a Young Girl Edited by Otto Frank Back when this play had its time on Broadway, it received unanimous acclaim from all the top New York reviewers. It's a lovely tender drama, told with honesty and courage. The shining spirit of this young girl continues to filter down through the years and inspire hope. Frances Goodrich and Albert Hackett have fashioned a wonderfully sensitive and theatrical narrative out of the real-life legacy left to us by [...]
Based on availability. Due to the nature of theatre bookings, all shows, dates and times are subject to change.
Produced by Theatrical Arts Production, a division of the Columbia Center for Theatrical Arts (CCTA). CCTA is a 501(c) (3) nonprofit organization whose mission is to educate through the arts. For a full list of sponsors, please visit our website at http://cctarts.org/