Exciting LIVE theatre filled with worthwhile experiences!
Common Core Specific Study Guides with pre and post lesson Extension Activities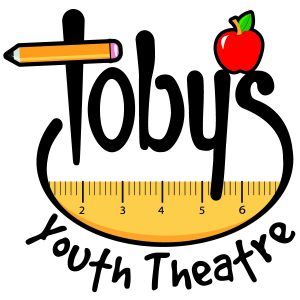 Toby's Youth Theatre series produced by TAP (Theatrical Arts Production) offers curricular connections, and artistic excellence all in one package. Our shows provide a common core specific study guide for each student with pre and post lessons plus extension activities.  For more information on TAP please visit our website at http://cctarts.org/


2018-2019 Youth Theatre Show Information

 2018-2019 Reservation Form (Fillable PDF)
Goldilocks and the Three Billy Pigs Gruff
Goldilocks and the Three Billy Pigs Gruff Book by Carole Graham Lehan Music & Lyrics by Christopher Youstra An original Theatrical Arts Production that fuses the stories of Goldilocks and The Three Bears, The Three Little Pigs and The Three Billy Goats Gru. The storyteller sets the scene, and weaves into the three tales as dierent characters. She challenges the villains: Goldilocks, Big Bad Wolf, and The Troll to make good choices. If they don't, they must take a chain and be bound to their bad choices. Some of them rise to the occasion; some don't, but [...]
Based on availability. Due to the nature of theatre bookings, all shows, dates and times are subject to change.
Produced by Theatrical Arts Production, a division of the Columbia Center for Theatrical Arts (CCTA). CCTA is a 501(c) (3) nonprofit organization whose mission is to educate through the arts. For a full list of sponsors, please visit our website at http://cctarts.org/