Celebrate Thanksgiving with your friends and family at Toby's!
Skip The Bother, Skip The Fuss ...Have Thanksgiving With Us!
Doors open at 12:00pm & Show at 2:00pm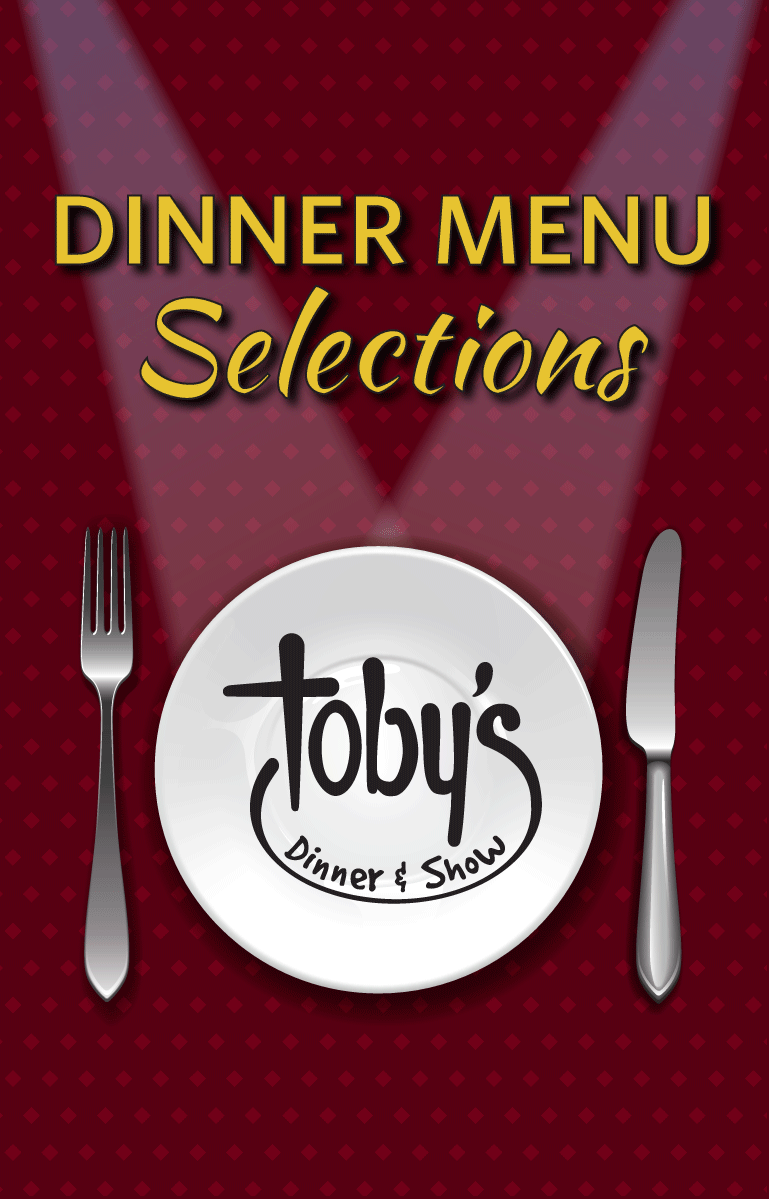 WHITE CHRISTMAS
Thanksgiving Buffet Includes:
Tossed Green Salad
Count Your Cabbages (GF, ND, V)
Blue Skies Broccoli (GF, ND, V, VG)
Redskin Mashed Potatoes (GF, V)
 Spinach Phunque (V)
Our signature side
Bob's Baked Ziti (V)
with Marinara and Parmesan Cheese
Oven Roasted Turkey (ND, GF)
Sliced light and dark meat
Stuffing and Turkey Gravy
Betty's Savory Meatloaf
with rich brown sauce
Baked Tilapia (ND)
Lightly seasoned and baked to perfection
Carved To Order:
Steamship Round and Baked Virginia Ham
V= Vegetarian     VG= Vegan     GF= Gluten Free     ND= Non-Dairy 
 PLEASE NOTE:  All menu items are subject to change and are based on availability. 
FOOD ALLERGY NOTICE PLEASE BE ADVISED THAT FOOD PREPARED HERE MAY CONTAIN THESE INGREDIENTS:
MILK, EGGS, WHEAT, SOYBEAN, PEANUTS, TREE NUTS, FISH AND SHELLFISH