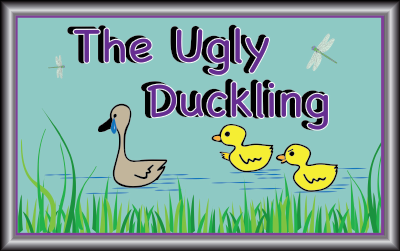 October- December 2016
Adapted by Gayle Cornelison/ Music and Lyrics by Eli Baer and Brian Bennett
Based on the classic tale of the Ugly Duckling by Hans Christian Andersen. The awkward, gray, large bird is mocked by his siblings. He sets off on a journey meeting wild ducks, Spanish ducks, swans and hunters. He eventually discovers that he's always looked exactly as he should, and that underneath he has always been a beautiful swan. With the help of his other swan friends, he dares to be himself, and discovers where he belongs.
This show fits in with lessons about:
BULLYING, TEAMWORK, COMMUNITY, RELATIONSHIPS, DETERMINATION and THE LANGUAGE OF LESSONS.
*Recommended for Pre-K through 2nd
October 25, 27, 28 &
November 1, 3, 4, 10, 11, 28, 29 &
December 1, 2, 5, 6, 8, 9, 12, 13, 15, 16, 19, 20, 22, 23
Due to the nature of theatrical bookings all shows, dates and times are subject to change. Youth performances are show only and do not include buffet meals.
Be our guest for this tale as old as time. Featuring the animated film's Academy Award®-winning score, this breath taking musical is the story of Belle and the Beast, who happens to be a handsome prince cursed by a beautiful enchantress. If the Beast can learn to love and be loved, the curse will be lifted. If not, he and his servants will be doomed for all eternity. Will their love bloom before time runs out?