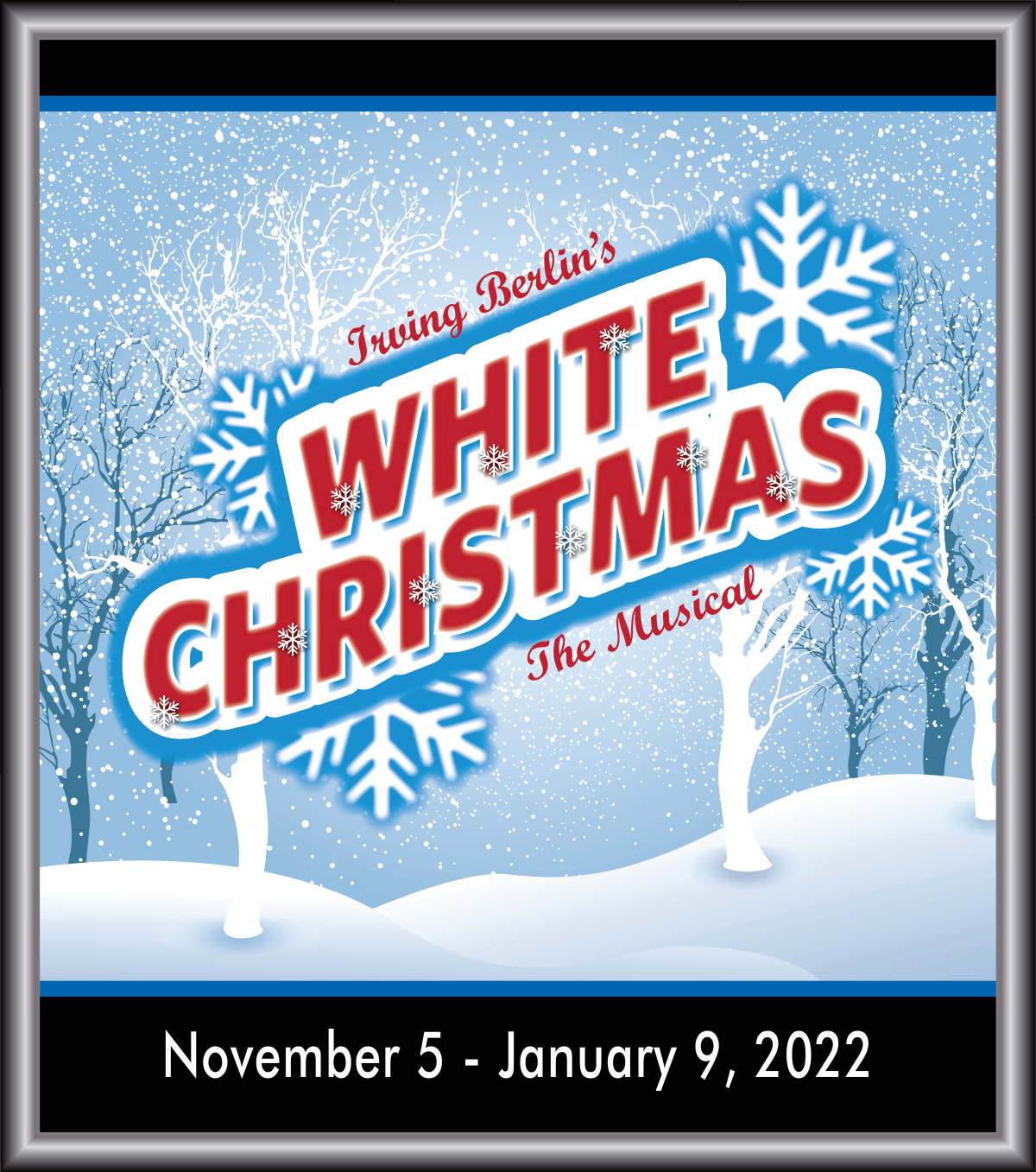 Irving Berlin's White Christmas
November 5- January 9, 2022
Based on the beloved, timeless film! Two WWII veterans with a successful song-and-dance act follow a duo of beautiful singing sisters to their Christmas show at a rural Vermont lodge which happens to be owned by their old commander. They plan a yuletide fun-filled extravaganza to help fill the inn!  Seventeen Irving Berlin tunes such as: "Blue Skies," "How Deep is the Ocean" and "White Christmas" make this a family musical worthy of becoming a holiday tradition!
Please note:
Fog, haze and strobe effects may be used in this production.
Due to the nature of theatrical bookings all shows, dates and times are subject to change.