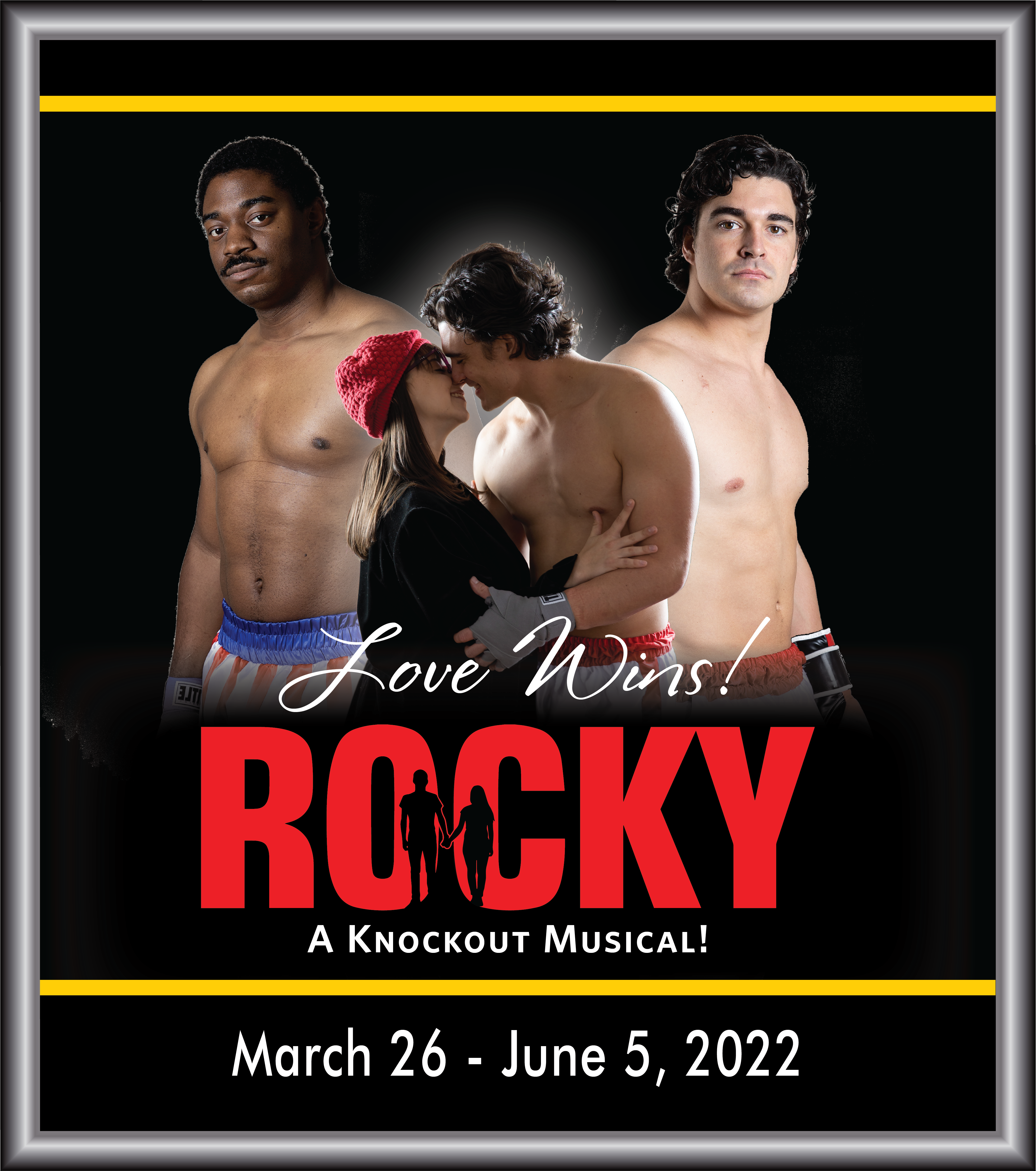 ROCKY The Musical
March 26- June 5, 2022
ROCKY is not simply the story of a small-time boxer's rise to fame, but one of the best love stories ever told. This powerful musical based on the Academy Award winning Best Picture tells the story of Rocky Balboa gaining the confidence he needs to take on heavyweight champion Apollo Creed. Finding something and someone worth fighting for, he shows Adrian that she is a strong, confident and beautiful woman! ROCKY features the famous ROCKY theme "Gotta Fly Now" and Survivor's "Eye of the Tiger" and will have you rooting for romance and the underdogs!
Please note:
Fog, haze and strobe effects may be used in this production.
Due to the nature of theatrical bookings all shows, dates and times are subject to change.