Exciting LIVE theatre filled with worthwhile experiences!
Common Core Specific Study Guides with pre and post lesson Extension Activities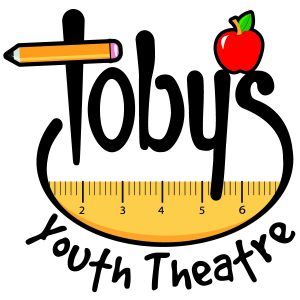 Toby's Youth Theatre series produced by TAP (Theatrical Arts Production) offers curricular connections, and artistic excellence all in one package. Our shows provide a common core specific study guide for each student with pre and post lessons plus extension activities.
For more information on TAP please visit our website at http://cctarts.org/

2016-2017 Reservation Information
The Ugly Duckling
http://tobysdinnertheatre.com/wp/wp-content/uploads/2016/10/youth-theatre-the-ugly-duckling.png The Ugly Duckling October- December 2016 Adapted by Gayle Cornelison/ Music and Lyrics by Eli Baer and Brian Bennett Based on the classic tale of the Ugly Duckling by Hans Christian Andersen. The awkward, gray, large bird is mocked by his siblings. He sets off on a journey meeting wild ducks, Spanish ducks, swans and hunters. He eventually discovers that he's always looked exactly as he should, and that underneath he has always been a beautiful swan. With the help of his other swan friends, he dares to be himself, and discovers where he belongs. This [...]
Based on availability. Due to the nature of theatre bookings, all shows, dates and times are subject to change.
Produced by Theatrical Arts Production, a division of the Columbia Center for Theatrical Arts (CCTA). CCTA is a 501(c) (3) nonprofit organization whose mission is to educate through the arts. For a full list of sponsors, please visit our website at http://cctarts.org/