Exciting LIVE theatre filled with worthwhile experiences!
Common Core Specific Study Guides with pre and post lesson Extension Activities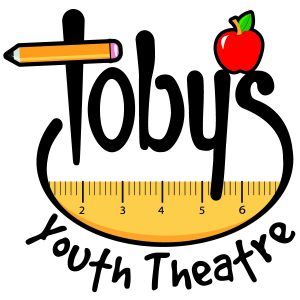 Toby's Youth Theatre series produced by TAP (Theatrical Arts Production) offers curricular connections, and artistic excellence all in one package. Our shows provide a common core specific study guide for each student with pre and post lessons plus extension activities.  For more information on TAP please visit our website at http://cctarts.org/

2017-2018 Youth Theatre Show Information

 2017-2018 Reservation Form (Fillable PDF)
School House Rock
Celebrate 100 years of Dr. Seuss! In this story the beloved Seuss characters are brought to life. The Cat in the Hat tells the story of Horton, an elephant who discovers a speck of dust that contains Whoville (the tiniest planet in the sky), including one little Who named Jojo, who is always in trouble for thinking too many thinks! Horton is faced with protecting the Whos from a dangerous world and the Sour Kangaroo, but also finds himself protecting an egg that was abandoned by the irresponsible Mayzie La Bird. The faithful Horton is able to overcome ridicule, danger, kidnapping and a trial with the help of his trusty neighbor Gertrude McFuzz. Friendship, loyalty and the community are challenged, but ultimately win! This fits in beautifully with lessons in: MAKING A DIFFERENCE, FACING INJUSTICES, ACTIONS SPEAK LOUDER THAN WORDS, INVESTIGATING PERSONAL STRENGTH, DETERMINATION, COMMUNITY, HOW THINGS CHANGE, RHYTHM AND RHYME, and CARING ABOUT MYSELF AND OTHERS.
Winnie The Pooh
Adapted by Carole Lehan, Music and Add'l Lyrics by Chris Youstra This original musical brings the classic tale of Winnie-the-Pooh to life. Christopher Robin, Piglet, Owl, Tigger and Eeyore join us, having wonderful adventures with our favorite, hungry little bear. When Winnie the Pooh gets stuck trying to get more "hunny" his friends work together to help. This theatrical experience is exciting no matter how young or old you may be. This show fits in with lessons about: HOW THINGS CHANGE, CARING ABOUT MYSELF & OTHERS, RHYTHM AND RHYME , COMMUNITY, RELATIONSHIPS. Recommended for grades Pre-K through 2nd Performance Dates: FEBRUARY 27 MARCH 1, 2, 5, 6, 8, 9, 20, 22, 23, 26. 27, 29, 30 APRIL 2, 3, 5, 6, 9, 10, 12, 13 Due to the nature of theatrical bookings all shows, dates and times are subject to change. Youth performances are show only and do not include buffet meals.
Based on availability. Due to the nature of theatre bookings, all shows, dates and times are subject to change.
Produced by Theatrical Arts Production, a division of the Columbia Center for Theatrical Arts (CCTA). CCTA is a 501(c) (3) nonprofit organization whose mission is to educate through the arts. For a full list of sponsors, please visit our website at http://cctarts.org/