Exciting LIVE theatre filled with worthwhile experiences!
Common Core Specific Study Guides with pre and post lesson Extension Activities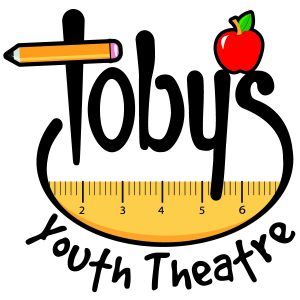 Toby's Youth Theatre series produced by TAP (Theatrical Arts Production) offers curricular connections, and artistic excellence all in one package. Our shows provide a common core specific study guide for each student with pre and post lessons plus extension activities.  For more information on TAP please visit our website at http://cctarts.org/

2018-2019 Youth Theatre Show Information

 2018-2019 Reservation Form (Fillable PDF)
October 23 – December 21, 2018
Charlotte's Web OCTOBER - DECEMBER Recommended for 2nd-5th. This is a musical retelling of the classic tale of a very unusually special friendship . Charlotte, the spider, teaches Wilbur, the pig , his worth and makes huge sacrifices for their friendship.  The whole Zuckerman gang is there, with all the barnyard friends as well. Themes of anti-bullying, working together paired with adorable music makes this show a hit! Adapted by Joseph Robinette. Music and lyrics by Charles Strouse. Based on the book by E.B. White Due to the nature of theatrical bookings all shows, dates and times [...]
Based on availability. Due to the nature of theatre bookings, all shows, dates and times are subject to change.
Produced by Theatrical Arts Production, a division of the Columbia Center for Theatrical Arts (CCTA). CCTA is a 501(c) (3) nonprofit organization whose mission is to educate through the arts. For a full list of sponsors, please visit our website at http://cctarts.org/