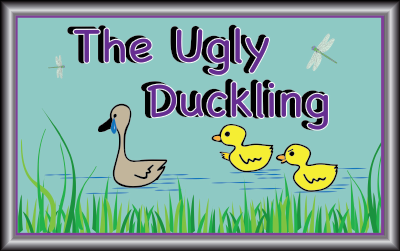 October- December 2016
Adapted by Gayle Cornelison/ Music and Lyrics by Eli Baer and Brian Bennett
Based on the classic tale of the Ugly Duckling by Hans Christian Andersen. The awkward, gray, large bird is mocked by his siblings. He sets off on a journey meeting wild ducks, Spanish ducks, swans and hunters. He eventually discovers that he's always looked exactly as he should, and that underneath he has always been a beautiful swan. With the help of his other swan friends, he dares to be himself, and discovers where he belongs.
This show fits in with lessons about:
BULLYING, TEAMWORK, COMMUNITY, RELATIONSHIPS, DETERMINATION and THE LANGUAGE OF LESSONS.
*Recommended for Pre-K through 2nd
October 25, 27, 28 &
November 1, 3, 4, 10, 11, 28, 29 &
December 1, 2, 5, 6, 8, 9, 12, 13, 15, 16, 19, 20, 22, 23
Due to the nature of theatrical bookings all shows, dates and times are subject to change. Youth performances are show only and do not include buffet meals.
Monty Python's SPAMALOT Special 3 Week Encore! August 5 - August 21, 2022 Lovingly ripped off from the classic film, Monty Python and the Holy Grail, MONTY PYTHON'S SPAMALOT retells the legend [...]
ROCKY The Musical March 26- June 5, 2022 ROCKY is not simply the story of a small-time boxer's rise to fame, but one of the best love stories ever told. This [...]
Monty Python's SPAMALOT January 14- March 20, 2022 This show was originally scheduled June 12- August 23, 2020 but had to be rescheduled due to COVID-19 governmental restrictions. Lovingly ripped off from [...]
Irving Berlin's White Christmas November 5- January 9, 2022 Based on the beloved, timeless film! Two WWII veterans with a successful song-and-dance act follow a duo of beautiful singing sisters to [...]