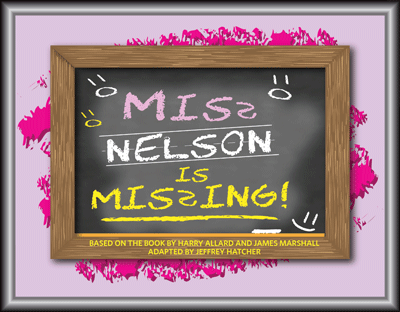 Miss Nelson's class is the worst-behaved in the whole school. One day, Miss Nelson does not come to school, and the class meets Miss Viola Swamp, the scary substitute teacher who assigns tons of homework! The students decide to work together to search for Miss Nelson. In their journey, they learn important lessons of respect and appreciation for Miss Nelson. They vow to never misbehave again if only Miss Nelson would return! This show fits in with lessons about: TEAMWORK, COMMUNITY, RELATIONSHIPS, LANGUAGE OF LESSONS, and DETERMINATION.
*Recommended for grades 2nd through 5th
October 24, 26, 27, 30, 31
November 2, 3, 7, 9, 10, 27, 28, 30
December 1, 4, 5, 7, 8, 11, 12, 14, 15, 18, 19, 21, 22
Due to the nature of theatrical bookings all shows, dates and times are subject to change. Youth performances are show only and do not include buffet meals.