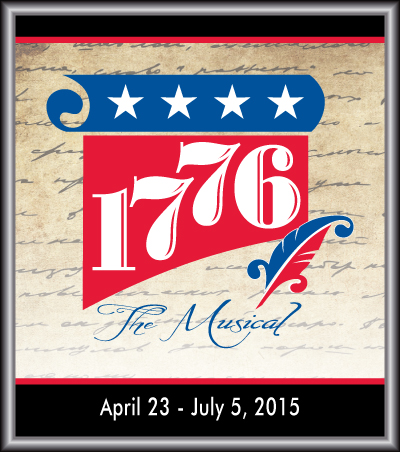 Your Content Goes Here
April 23 – July 5, 2015
The signing of the Declaration of
Independence, a groundbreaking event in
American history, blazes to vivid life in this
most unconventional of Broadway hits.
1776 puts a human face on the pages of
history as we see the men behind the
national icons: proud, frightened,
uncertain, irritable, charming, often petty
and ultimately noble figures determined to
do the right thing for a fledgling nation.
This funny, insightful, and compelling story
has a wonderful musical score.