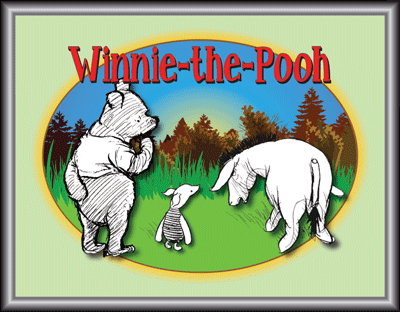 March 1 – April 13, 2018
Adapted by Carole Lehan, Music and Add'l Lyrics by Chris Youstra
This original musical brings the classic tale of
Winnie-the-Pooh to life. Christopher Robin, Piglet,
Owl, Tigger and Eeyore join us, having wonderful
adventures with our favorite, hungry little bear.
When Winnie the Pooh gets stuck trying to get
more "hunny" his friends work together to help. This
theatrical experience is exciting no matter how
young or old you may be.
This show fits in with lessons about:
HOW THINGS CHANGE, CARING ABOUT MYSELF &
OTHERS, RHYTHM AND RHYME , COMMUNITY,
RELATIONSHIPS.
Recommended for grades Pre-K through 2nd
Performance Dates:
FEBRUARY 27
MARCH 1, 2, 5, 6, 8, 9, 20, 22, 23, 26. 27, 29, 30
APRIL 2, 3, 5, 6, 9, 10, 12, 13
Due to the nature of theatrical bookings all shows, dates and times are subject to change. Youth performances are show only and do not include buffet meals.