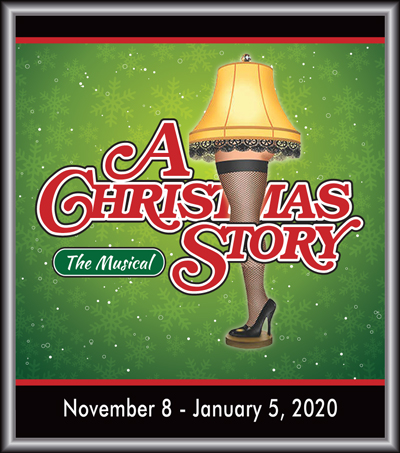 A Christmas Story
November 8- January 5, 2020
It's the holiday season in 1940's Indiana and bespectacled Ralphie Parker is on a quest
for the Holy Grail of Christmas gifts! (You'll shoot your eye out kid!) An infamous leg
lamp, pink bunny PJ's and a triple dog dare are just a few distractions that stand Name between Ralphie and his Christmas wish. With a terrific score by Pasek and Paul (Dear Evan Hansen, La La Land, The Greatest Showman) A Christmas Story, The Musical brings Address the classic movie that plays on TV every Christmas, to hilarious life, live on stage!